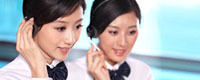 Name: Angel Chen
Tel: +86-574-88598851
Fax: +86-574-88508418
Mobile: +86-13685713486
E-mail: [email protected]
E-mail: [email protected]
Add: No.2357, Tiantong South Road, Yinzhou District, Ningbo, Zhejiang, China PostCode:3155100
Skype: angel_cnlocks
MSN: [email protected]







Products
>
Fingerprint lock
>
> AJF Office home bedroom split fingerprint lock ball smart lock cell phone management bluetooth sharing modern light luxury
Product name : AJF Office home bedroom split fingerprint lock ball smart lock cell phone management bluetooth sharing modern light luxury

Product No. : AJF
Details:
Security Lock with Fingerprint Door Lock
1. Qualified zinc alloy environmental material.
2. Your finger is the key. No key, no password, no app, no bluetooth.
· Fingerprint unlocking, the convenience of keyless can help you get rid of the fear of losing your key or forgetting the combination.
· Compact, smart, dustproof, waterproof and easy to carry. The device is connected to the USB via the data cable for charging (please fully charge the device for the first time).
Description for Fingerprint Door Padlock
Item: S

mart lock fingerprint

Material:

zinc alloy

Open:

Fingerprint,Key,Bluetooth

Lock size:

62X26CM 147X70CM

Color:

BLACK,GOLD

Battery

:

4 batteries No.7

Quantity of fingerprints

:

100 pcs different fingerprints

Charging:

Mirco USB

Unlock way:

fingerprint ID

Logo:

Can be printed

Uses: Fingerprint Lock, Smart Keyless Fingerprint Padlock, Luggage fingerprint lock, house door, office etc.
Customer Feedback